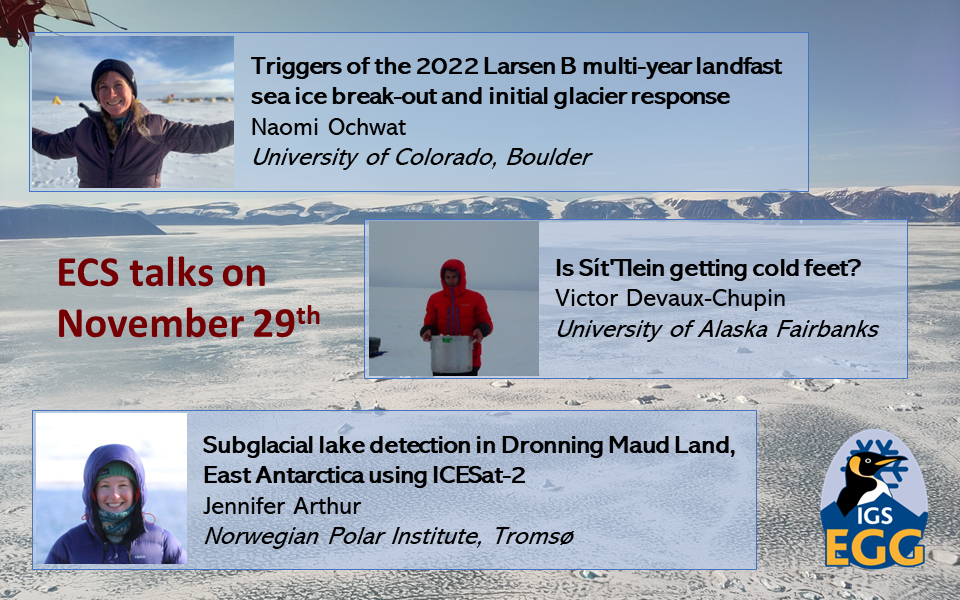 Early Career Scientists seminar:
On 29 November 2023 we have3 Early Career Researchers present their work.
Naomi Ochwat from the University of Colorado, Boulder and she talks about 'Triggers of the 2022 Larsen B multi-year landfast sea ice break-out and initial glacier response'.
Jennifer Arthur from the Norwegian Polar Institute, Tromsø and her talk is on `'Subglacial lake detection in Dronning Maud Land, East Antarctica using ICESat-2′.
Victor Devaux-Chupin from the University of Alaska Fairbanks and his talk is titled 'Is Sít'Tlein getting cold feet?'.