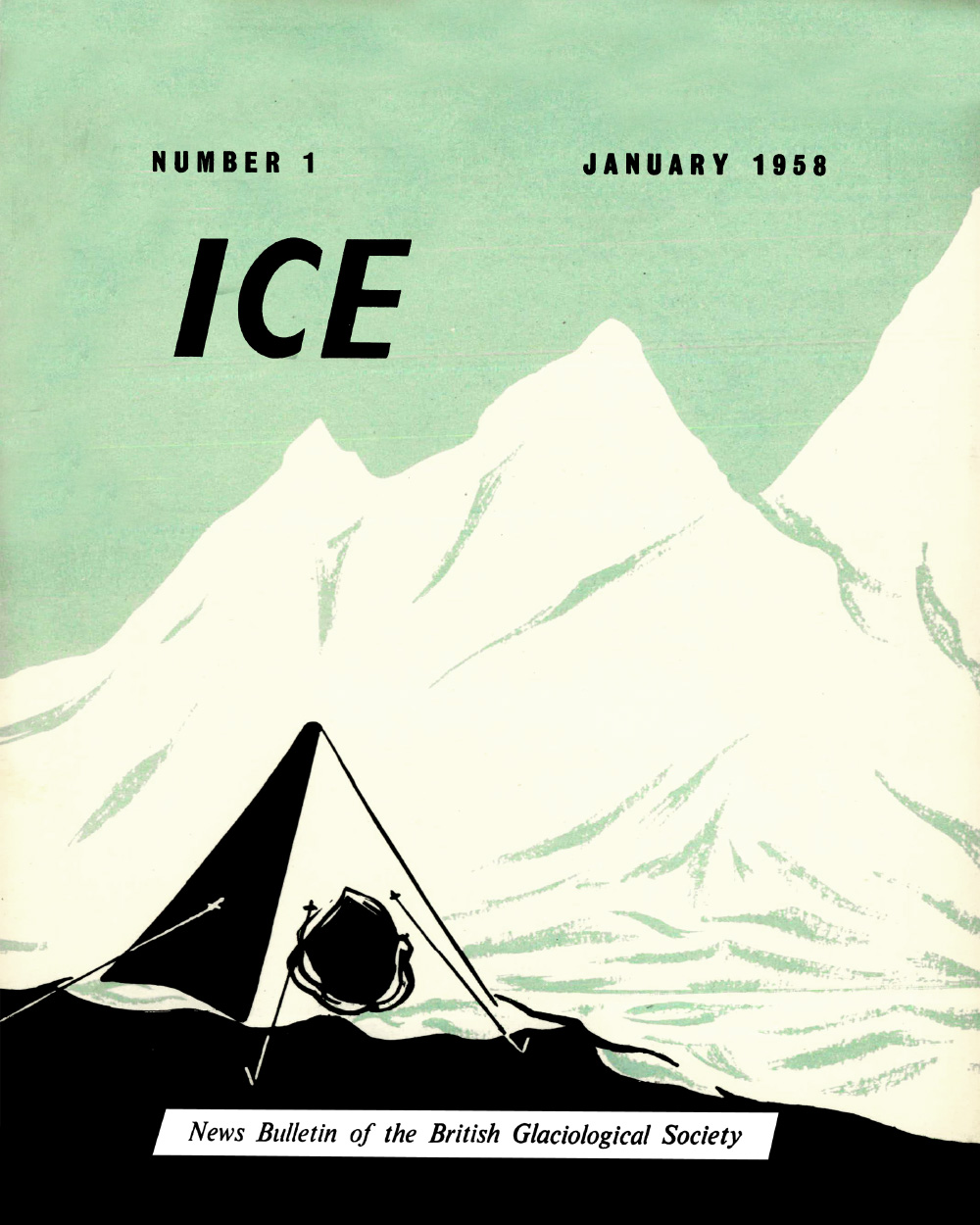 Cover of the first issue of our newsletter, ICE
ICE is a news bulletin issued freely to all friends of the International Glaciological Society – published three times a year.
It includes summaries of recent work, reports on Society General Meetings, symposia and publications, and news of other meetings and topics of interest to Society members.
Editor: Magnús Már Magnússon (Secretary General)
Submitting to ICE
Information about recent work on any aspect of snow and ice should be submitted periodically to National Correspondents who compile it into reports which are published in ICE. Contact your local Correspondent for information on submission dates.
Past Issues
Our past issues are available here.