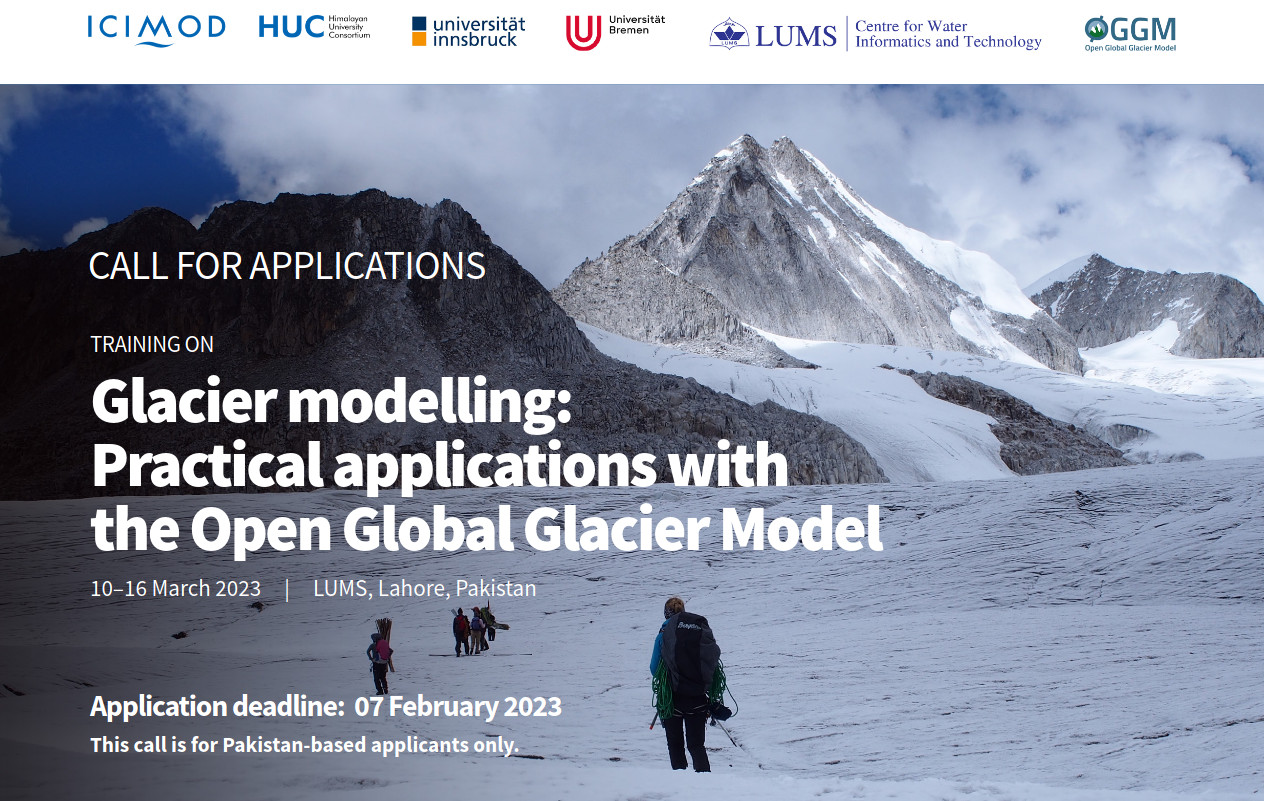 We would like to draw your attention to the following training workshop offered to Pakistan based students, researchers and practitioners interested in learning about glacier modelling.
The University of Innsbruck, University of Bremen, Lahore University of Management Sciences (LUMS), ICIMOD and the Himalayan University Consortium (HUC) are co-organising a week-long training on glacier modelling and scientific programming using the Open Global Glacier Model (OGGM). The training will focus on glaciers in High Mountain Asia and their roles in the hydrological system. The training will offer a balanced mix of lectures on the theory of glaciers and their modelling and practical sessions with the OGGM model.
The training will take place at LUMS in Lahore, Pakistan, from 10 to 16 of March 2023. It is offered primarily for applicants based in Pakistan. For more information please visit the following link:
https://huc-hkh.org/events/training-on-glacier-modelling-practical-applications-with-the-open-global-glacier-model
We are looking forward to your applications!
Best regards,
Fabien Maussion