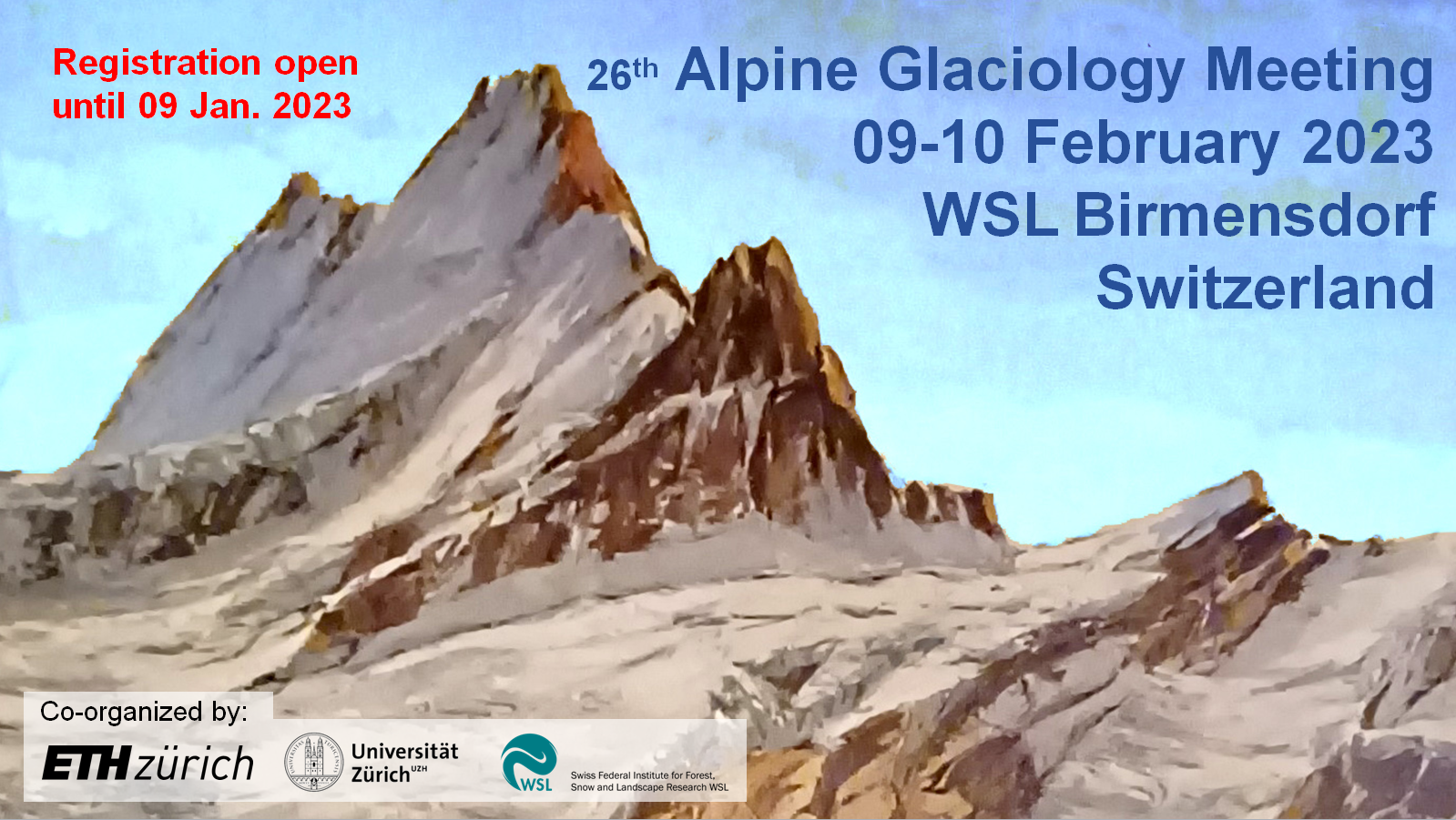 The 26th Alpine Glaciology Meeting will be held at the WSL headquarters in Birmensdorf, not far from Zürich
9-10 February 2023.
We are pleased to announce that the registration for the upcoming 26th Alpine Glaciology Meeting is now open! The meeting will be held at the Swiss Federal Institute WSL in Birmensdorf, near Zurich, on the 9th and 10th February 2023.
The meeting will serve as a forum for presenting new scientific work related to mountain glaciers from the Alps and elsewhere.
For this edition, we envision three presentation formats:
1) 15 min oral presentation slots, on any relevant topic,
2) 5 min short presentations, specifically dedicated to the "crazy" summer 2022,
3) poster presentations, with the possibility of short, 2 min pitches in the plenum.
For the short 5 min presentations, we envision a collection on any relevant experiences from this extreme 2022 summer, be it an interesting story from you latest field trip, or some insights on the unprecedented glaciological changes witnessed during the season. We envision this format to be a particularly good conversation-starter for the joint dinner that will follow that day.
To register and submit an abstract, please visit https://www.wsl.ch/en/about-wsl/events/details/alpine-glaciology-meeting.html.
Abstracts and registrations to the event will be considered until 9th January 2023, with the final schedule defined soon after.
We hope to see many of you in Birmensdorf!
On behalf of the organizing committee
Daniel Farinotti (ETH, WSL), Martin Lüthi (UZH), Thomas Shaw (WSL)